Episode 32, April 25, 2011 – It's raining in Cleveland, but we're dishing out hot and dry podcasts. Jeff and Jeremy recap their Easter weekends – Jeremy spent time with family and Jeff took care of a dog.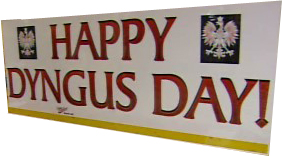 In the Cleveland food scene, Palookaville Chili has its grand opening Friday (soft opening tomorrow) and The Treehouse now has a kitchen upstairs and is serving food.
The big downtown Cleveland development announcement Dan Gilbert was hinting at was a new development project the Browns are pushing for just north of the stadium.
It's Dyngus Day in Cleveland. What's that? You'll have to listen to find out (and even if you do you probably still won't know…).
Eric Wobser of Ohio City Inc writes about Ohio City's artisan culture.
If you're wondering, "Where can I put on a sombrero and run around to different bars, doing shots with a friend?" check out Blind Pig on Thursday, May 5 for Cinco de Mayo's "Run For The Border". But if you're wondering, "Where can I watch the NFL draft and help fight multiple sclerosis at the same time?" you'll want to go to the 11th Annual Draft Party at Barley House.
And yet another film is coming to Cleveland… All this, plus more hijinks. Don't just sit there… LISTEN NOW!