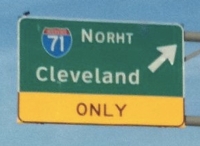 Episode 36, June 13, 2011 – Jeff and Jeremy do their podcast live on location from The Treehouse in Tremont, Ohio.
Celebrations over the Dallas Mavericks beating the Miami Heat, Rock Gaming is allowed to tear down the historic Columbia Building to build a parking garage, Terminal Tower lit up for the Green Lantern, misspelled highway signs and the cast of Hot in Cleveland will be at Tower City on Thursday afternoon.
Plus, Facebook planning a $100 billion IPO, monkeys attacking children and the Flats East Bank project moves forward.
And Jeff and Jeremy talk about some upcoming Cleveland events, such as:
Plus the drinking survey and a controversial mailbag.  LISTEN NOW!