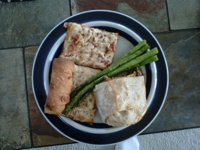 Episode 37, June 29, 2011 – Jeff and Jeremy give you a preview of some of the many things to do around Cleveland this 4th of July weekend. Such as…
And then you can crash a house party on West 67th Street and see fireworks like this:
Market Garden Brewery in Ohio City is finally open after 2 years and $3 million, Walnut Wednesdays brings food trucks to Walnut and East 9th Street every Wednesday (beware the scalding hot churros), and we get some props from another Cleveland-based podcast.
Don't forget to follow Jeff on Twitter at twitter.com/jefflongsworth and Jeremy at twitter.com/jborger.
Light that M-80 and LISTEN NOW! And you can also find us on Stitcher SmartRadio!