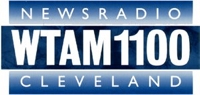 Episode 46, October 17, 2011 – Jeff and Jeremy talk about Cleveland Beer Week (running through Saturday), La Cave du Vin, the movie 50/50, Hunan on Coventry, Bodega and Deagan's Sunday brunch as well as the Tremont Art Walk and the Moustache Bash.
The world's longest walk through haunted house is in Canton, Dante Boccuzzi is opening an italian restaurant in a strip mall and the pizza playoffs enter round 2.
Plus, Jeff and Jeremy write and respond to some missed connections. And they play an old clip of Jeff doing a call in show on WTAM 1100.
Don't YOU miss YOUR connection! LISTEN NOW!