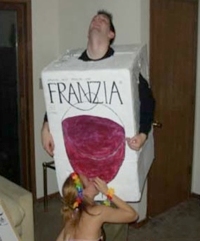 Episode 47, October 24, 2011 – Jeff and Jeremy do their Halloween party preview show and talk about Jammy Buggars, Menchies Frozen Yogurt, Jeff's clam bake and more.
Great Lakes Brewing Company is tapping Christmas Ale at 4pm on Tuesday, October 25.
Yelp's first Cleveland Burstday party is happening Thursday, November 7. Register online for free!
Here's Jeff and Jeremy's recommended Halloween parties:
Don't get scared… LISTEN NOW!