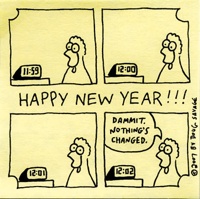 Episode 53, January 2, 2012 – Jeff and Jeremy ring in the New Year by recapping some of the places they visited over the past few weeks, such as
Plus, they talk about their New Year's Eve visits to 806, The Treehouse and Dante.  Jeremy starts his annual cleanse and it's snowing.  In Cleveland.  In January.  Someone call 19 Action News.
In the news:
Jeff and Jeremy were once again glanced over as one of Cleveland Magazine's Most Interesting People.  And the Cleveland Scene has two dozen reasons why Cleveland didn't suck in 2011.
And what kind of show would be without Jeff and Jeremy reading some Missed Connections?
Don't miss your connection! LISTEN NOW!