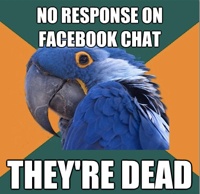 Episode 54, January 23, 2012 – Jeff and Jeremy announce that they'll no longer be doing the podcast live, but will only prerecord the show. RIP chatroom.
They also recap their weekend outing together at Saigon and attending a Cleveland State basketball game. Jeff talks about going to LA, Iggy and Eddy's and Deagan's and Jeremy talk about being able to eat real food at Taza after eating raw and juicing for a while on his cleanse.
Plus, Craigslist rants and raves, the innerbelt project might not be done until 2023 and Jonathon Sawyer doesn't win Iron Chef America but still gives an awesome performance.
Former Cuyahoga County Commissioner Jimmy Dimora is on trial in Akron and cameras aren't allowed in the courtroom. What's a TV news station to do? Well, reenact it with puppets, of course:
Last year, Ohioans spent $794 million on liquor. Here's the top 10 most popular types by gallons:
Kamchatka Vodka – 401,148 gallons
Jack Daniels Tennessee Whiskey – 349,589 gallons
Bacardi Superior Light Rum – 291,559 gallons
Captain Morgan Spiced Rum – 284,606 gallons
Absolut Vodka – 274,549 gallons
Smirnoff Vodka – 271,679 gallons
Crown Royal Canadian Whiskey – 271,497 gallons
Jagermeister – 257,774 gallons
Korski Vodka – 231,916 gallons
Black Velvet Canadian Whiskey – 192,244 gallon
There's a meeting on Wednesday, January 23 from 6-8pm at the Old Stone Church about Cleveland's latest lakefront plan.
And activities to do in Cleveland during the remaining five weeks of winter.
Here's something you can do during the winter… LISTEN NOW!