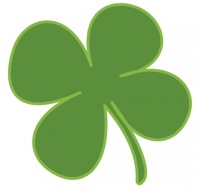 Episode 58, March 12, 2012 – It's the St. Patrick's Day preview show, where Jeff and Jeremy talk about what you should do on St. Patrick's Day. (hint: go to downtown Cleveland)
Daylight Saving Time begins! It stays lighter longer, the temperatures are milder… The unofficial start of spring. But you have a better chance of having a heart attack.
Jeff recaps his visit to St. Pat's in the Flats (which wasn't in the Flats). And Jeremy recaps his preorder for the iPad 3.
Cuyahoga County may move its government headquarters into the old Huntington Building.
In sports, Cleveland State men's basketball is in the NIT and the Burning River Rollergirls are back in action.
Like to laugh? Comedian Jim Norton is filming his TV special at the Ohio Theater on April 28.
In food news, El Guero Mexican Grill is open in the Warehouse District, Colossal Cupcakes opens on Friday and Cleveland Pickle is also open if you're looking for a great sandwich for lunch.
Get your tickets now to the 36th Annual Cleveland International Film Festival. The show runs from March 22-April 1.
And of course… This Saturday is St. Patrick's Day. Since it's on a Saturday, this may be one of the biggest St. Patrick's Day turnouts ever. Radio Show With Jeff and Jeremy highly encourages you to come to downtown Cleveland and soak up the atmosphere. We're predicting 500,000 people downtown.
Our recommendation: Start early at 7am at Flannery's at the corner of East 4th and Prospect. Then move down to House of Blues at about 9am to check out the Boys From County Hell. Then move down East 6th Street towards Superior to check out the parade, which starts at 1:04pm and runs about two and a half hours. Stop into bars like Moriarty's Pub on East 6th before or after the parade. Other recommended stops: Barley House in the Flats or McCarthy's on the west bank of the Flats. A good time will be had by all.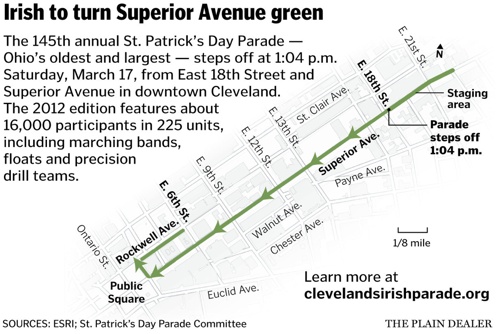 Plus, there's a mailbag. Put a stamp on your ears and LISTEN NOW!