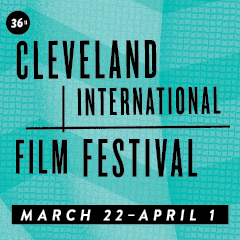 Epsiode 59, March 19, 2012 – Patrick Shepherd, Associate Director of the Cleveland International Film Festival, is escorted to the studio to talk about the festival, now in its 36th year, running March 22 through April 1 at Tower City Cinemas.
Plus, Jeff and Jeremy recap their St. Patrick's Day adventures and then Jeff and Patrick talk about sports while Jeremy goes to get some water.
Want the latest film fest scoop? LISTEN NOW!