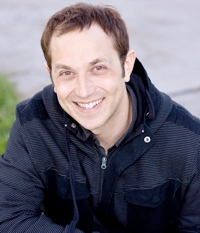 Episode 39, August 1, 2011 – Friend of the show Ian Petrella, who played Randy in A Christmas Story, is live in Studio A with Jeff and Jeremy! They chat about the movie, A Christmas Story House and Museum, and how Ian's stardom helped get him out of a fight at a nightclub.
Jeff and Jeremy also talk about Dan Young's birthday party, Great Lakes Brewing Company, Stone Mad and Sweet Moses. And the Center Street Swing Bridge is finally open! East and west banks of the Flats united again…
In Food News, ESPN the Magazine rates Melt as one of their Top 10 sports bars, Food Network magazine named Bar Cento's Sunnyside Pizza as the best in Ohio and The Cooking Channel is filming at Greenhouse Tavern for Unique Eats.
Like tacos? Check out Taco Tuesday at Sachsenheim Hall.
Upcoming events this weekend:
Show me how the piggy eats… LISTEN NOW!