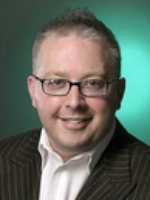 Episode 40, August 8, 2011 – Michael DeAloia of Emerging Chefs stops by the Radio Show with Jeff and Jeremy studios to talk about their upcoming foodie events.
The Dow drops 5.6% in one day, meaning Jeff and Jeremy better pray this podcast thing works out.
In their weekend recap, Jeremy went to Cain Park to see Hey Mavis, ate crappy wings at Brennan's Colony and wondered what was exactly he was witnessing at the Warehouse District Street Festival. Both Jeff and Jeremy went to Krusty's and lived to tell about it.
Doug Katz of Fire will be running the new restaurant at the Cleveland Museum of Art, Mayor Jackson vetoed the "Flash Mob" law city council passed (they really passed that thing?) and you can track all news about The Avengers filming in Cleveland using Twitter hashtag #AvengersCLE.
Upcoming events:
Stop playing with your food… LISTEN NOW!