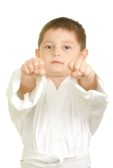 Episode 42, August 29, 2011 – Matthew Fox is arrested in Cleveland for punching a women in her breast and crotch, more Jeff Longsworth Twitter quotes and Jeff takes a week long staycation.
Over the weekend, Jeremy visits the zoo, goes to Melt and Sweet Moses and sees Fright Night. Jeff sees Afternoon Naps at Happy Dog, plays flip cup, goes to a fire breathing party and meets one of our biggest fans.
Plus, Cleveland-based Hodge Podge is still in the running in the Great Food Truck Race, Cleveland Status University offers a car sharing program and Nestle is expanding in Solon and Cleveland.
And when are they going to fire AJ Colby?
Finally, another installment of Music Penetration. This week, Jeff and Jeremy penetrate the song Cleveland by Machine Gun Kelly.
Labor Day Weekend Cleveland events: