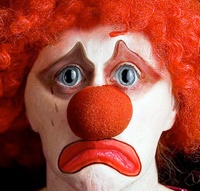 Episode 56, February 20, 2012 – Jeremy goes on a 3-4 day bender, celebrating the long weekend in style and hitting up these places:
Jeff hits up Brite Winter Fest and watches the CSU Vikings lose.
Downtown Cleveland Restaurant Week is February 27 through March 4. $15 lunches, $30 three course dinners and $2 parking after 5pm.
Jeff has season tickets to the Indians this season, so e-mail us if you want to try and befriend him. And LeBron James is still talking like an idiot.
Dante Boccuzzi's latest restaurant is now open in Strongsville. And RTA has hired Charlize Theron to ride the rapid for eight hours a day, Monday-Friday to boost ridership.
The Cleveland Planning Commission rejects a plan to make the old May Company building into a parking garage and of course – MISSED CONNECTIONS!
We don't need to hire washed up actresses to boost our listenership. LISTEN NOW!