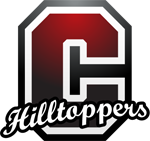 Episode 57, February 27, 2012 – Jeff and Jeremy talk about the tragic shooting at Chardon High School. It's difficult to make a silly podcast like this when something so horrible has happened in your community, but we hope that entertainment (even this show) can be a distraction from all the bad things that sometimes happen in real life.
Downtown Cleveland Restaurant Week starts today and runs through Sunday, March 4. Get a three course dinner for just $30 at over 40 downtown restaurants.
Cleveland State University men's basketball moves on to the Horizon league tournament as the #2 seed. Two wins and they're in the March tournament.
An Ohio City restaurant owner thinks a new business on West 25th will turn the street into "Warehouse District West". Too much worry over nothing?
The Horseshoe Casino in downtown Cleveland opens May 14 and will include Corky and Lenny's and B Spot as two of its dining options.
USAToday gives its 11 reasons to visit Cleveland.
And here's number 12: LISTEN NOW!